LOOKING TO REDUCE YOUR IT SPEND, DE-RISK AND SECURE YOUR SYSTEMS?
We'll dive deep into your IT goals, review your current systems, identify risks and provide you a game plan to follow moving forward.
(Our audit isn't for everyone, so this is strictly via application only)






HEAR WHAT

OUR CLIENTS

HAVE TO SAY

When it comes to IT support, Hotline IT really offers a complete solution. The greatest benefit we get from working with Hotline IT is peace of mind. Their total care philosophy focuses on preventing IT problems before they start, allowing us to serve our clients without having to worry about managing our technical infrastructure. Their services allow us to spend our time doing what we do best.
ANNA IGLINSKI
STERIC TRADING PTY LTD

The Hotline team worked with us to put together a cost effective solution to meet our requirements. The whole project was delivered on time, with very minimal disruption to the business. The ongoing support and Maintenance provided by the team at Hotline over the years has been high quality, with very minimal down time or disruption for the end user.
MIKE COTTER
ALLCOTT HIRE PTY LTD
HERE'S WHAT YOU WILL LEARN IN THE UPCOMING AUDIT

IT OBJECTIVES
Review your IT objectives to gain clarity on the best steps moving forward with the resources available.

CURRENT SYSTEMS
Get crystal clear on your current systems so we can see if there are any technological inefficiencies.

RISK ANALYSIS
Understand your IT process and ensure there are no risk that could leave your systems vulnerable to attacks

IDENTIFY GAPS
We'll take a proactive approach to IT by checking to see if there are any red flags that could be easily fixed.

STRATEGY
Explain how our system can help you maximize IT spend, increase efficiency and de-risk operations.

IMPLEMENTATION
If there's a good fit we'll help you develop an implementation plan to get you from where you are to where you want to be.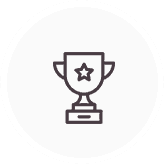 DECADES OF EXPERIENCE
A team of 19 in Australia and trusted by companies for over 25 years, with clients on average staying for more than 10 years.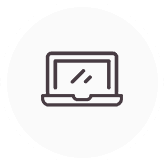 EXPANDED OFFERING
Not just a managed service provider we pride ourselves on being a one stop shop for all your IT needs.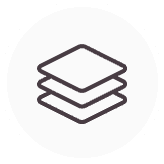 STATE OF THE ART DATA CENTRES
Certified Microsoft Partner with state of the art impenetrable data centres ensuring you have 100% uptime.